I am keen to send out the Massage Message today as it is the 12/12/12. In fact, I might have accidently sent it out already, not quite finished. If I did, this is now the final version.
---
Healing crisis
During the last few months I treated quite a few people with more or less acute back issues. Not surprisingly, some back muscles are very tense, to the point of being in spasm. Most people respond to the massage very well, they relax, feel looser and can move more fluidly. Rather than limping, they are gliding out of the door - well, not quite, they walk normally. But then, the next day comes the big surprise: they ache worse than it was before. Some feel as if they had been under a bus! They went for a massage and are supposed to feel better, not worse. Unfortunately this is normal after some treatments. Amongst therapists it's called a "healing crisis". (If you are not aching afterwards, that means that your body is more "used" to the massage). It will ease after a couple of days. Sometimes the problem is sorted after one session, but mostly few more sessions are needed. Many clients opt for monthly maintenance treatments as tight muscles are more likely to give them a hard time. Perhaps this is not a good advertisement for massage, particularly before Christmas. But if you expect to be a bit sore after an initial massage, consider it a bonus if you still feel wonderful the next day. And most people will!
---
Lipoedema
Lipoedema is an inherited disease that makes you abnormally fat below the waist, giving you hips, buttocks and legs that are out of proportion with your upper body. It doesn't matter what or how little you eat or what exercise you do, the fat won't budge. And Lipoedema isn't just disfiguring – it can be very painful too. You can also get Lipoedema in the upper arms.
It's almost always women who are affected. Lipoedema is extremely rare in men, with only a handful of suspected cases worldwide. The symptoms usually develop at puberty although Lipoedema has been known to appear during and after pregnancy or at the menopause.Lipoedema UK is a not-for-profit association dedicated to raising awareness of Lipoedema, a disfiguring and painful condition that affects woen from the age of puberty and beyond.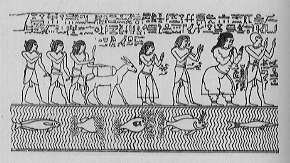 Although lipoedema has been around for millennia, it was first recognised in the 1940s. Very little research has been done into the disease. It isn't in medical text books or taught in medical schools and so few health professionals even know it exists. As a result, Lipoedema is frequently misdiagnosed as obesity; sufferers don't get appropriate treatment or advice; and secondary health problems such as osteoarthritis, varicose veins, lymphoedema, eating disorders and disability develop all too frequently. The treatment of lipoedema includes MLD and compression to prevent later complications. Lipoedema UK is a brand new not-for-profit association that raises awareness of Lipoedema, advocates better treatment and funds research. They are currently running the UK's first major survey of women with Lipoedema, you can participate via a link at their website.
---
Gift vouchers
In case you are short of a special treat, either for yourself or a loved one: We offer Gift Vouchers. All treatments are available as a voucher. The system is easy, just an email or phone call (0115 8457113) is required. You can have the voucher sent (by snail or e-mail) to you directly or to the receiver. Payment by balance transfer or cheque (or cash if in person).
Massage Message
Incase you missed the recent November Massage Message, you can see it here.
---
Wishing you lots of joy, peace and wonder in the festive season and during 2012.
I am hoping to see many of you in 2013.
---
Issue 15a of the Massage Message: 14 December 2011.
Regina Dengler
Touching Well
0115 8457113
regina @ touchingwell.co.uk
facebook.com/TouchingWell
---