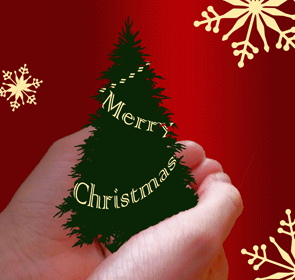 Seasonal wishes
Wishing you lots of joy, peace and wonder in the festive season and during 2014.
---
ATMAT - Arvigo Therapies of Maya Abdominal Massage
Arvigo Techniques of Maya Abdominal Therapy® is a holistic approach to health care, incorporating massage, anatomy and physiology, education, emotional and spiritual healing. Maya Abdominal Therapy is based on the ancient Maya understanding of the importance of the correct positioning of the reproductive and digestive organs for pelvic and abdominal health.
Maya massage focuses on the abdomen, pelvis, and lower back to to enhance and restore digestive and reproductive health. When internal organs have shifted out of "proper" position the flow of blood, lymph, nerve impulses and "chi" is restricted, thus potentially creating dis-ease. This technique corrects the surrounding muscles and ligaments, improves organ function, normalizes hormones and flushes out toxins and helps you to feel wonderful ....
When I read the above I thought that the spirit of this therapy does not really come across. Okay, on a practical level, it is a wonderful treatment, but can be so much more - you may get in touch with your deepest emotions, feel cared and nurtured (and do this to yourself), connect to the sacred within - it is a belly massage with a heart. And I will be privileged to accompany you on your healing journey.
---
Gift vouchers
In case you a short of a present for a loved one, Touching Well Gift Vouchers might be the thing you are looking for. They are available for any treatment, the recipient can decide what they want. You can give one in person, send it by snail mail or even email it half the way round the world. While they receive their treatment, they'll send you loving and grateful thoughts because you helped them to feel so wonderful! It's really easy, you contact me by email or phone (0115 8457113) to tell me what you want. You can pay by cash, cheque or balance transfer, and the voucher is yours within minutes. That is good if you are really stuck next week, I will email it to you up to Christmas eve 2 pm. And if they don't like their present you can always use it yourself.
Massage Message
In case you missed the recent November Massage Message, you can see it here.
---
I look forward to seeing you next year.

With warm regards,

Regina
---
Issue 19a of the Massage Message: 19 December 2013.
Regina Dengler
Touching Well
0115 8457113
regina @ touchingwell.co.uk
facebook.com/TouchingWell
---