Massage
Regular Massage can transform people's lives
Massage has been with us for thousands of years and its benefits are well known. It has the power to heal our bodies and minds.
My aim at Touching Well is to provide the best treatments possible for my clients, using respectful and nurturing touch.
---
You can reach Touching Well by mobile: 0794 227 6538, or via our new landline 0115 648 9636, or the contact form.
Please could new clients complete my Initial Screening form.

Stay mobile and sane. Hope to see you soon.
With warm regards, Regina

---
One of the beauties of Massage is that its principles and techniques can be used effectively to treat a range of conditions and situations. he truth is we all have different needs. That's why at Touching Well I offer...

Specialist Massage for four separate groups:
It could be that you want a massage to help relieve your aches and pains; to feel more relaxed and rested; to treat an injury; or to reduce some of the stress and anxiety in your life.
"Being a beauty therapist I have had many treatments from Hot Stone Therapy to Flotation. But this massage has been the best by far. Regina has a style of her own that reaches every inch of your body, making you feel that you are walking on air when you leave! I wouldn't use anybody else."
Sarah Green, Gedling, Nottingham
Maybe you represent a company that wants to offer regular massage to your employees. Massage in this instance is an effective antidote to stress and all those aches and pains from computer use. It reduces absenteeism, improves staff morale and motivation. As for your employees massage can, amongst other things, reduce stress; relieve neck and shoulder pain; strengthen the immune system and improve focus and concentration.
"This really woke me up & left me energized. I feel taller and full of energy. Brilliant."
Charlotte R, Whitbread Action UK
Massage is one of the best gifts you can give yourself if are pregnant or have recently had a baby. For example, it can help relieve neck and back pain; ease your weary muscles; re-energise you when you are feeling tired and heavy; and help you sleep better. It is safe for both you and your baby.
"Within an hour of the treatment I felt more rested than perhaps a whole night of sleep. The treatment also allowed me a greater connection between the baby and his/her movements, due to my relaxed state and being in silent awareness. So all in all a wonderful experience to regain the beauty of being pregnant and to allow my body to enjoy this beautiful transformation."
Arti, Woodthorpe, Nottingham
If you are suffering from lymphoedema then MLD may be able to help you. It can help prevent lymphoedema deterioration; decrease swelling; improve mobility; and increase your comfort levels. It can also help in many conditions that involve  inflammation, pain or swelling.

"I don't get so much of that heavy feeling and my boots zip up more easily."
Jo, Carlton, Nottingham after 2 sessions of MLD

I have 30 years experience in this field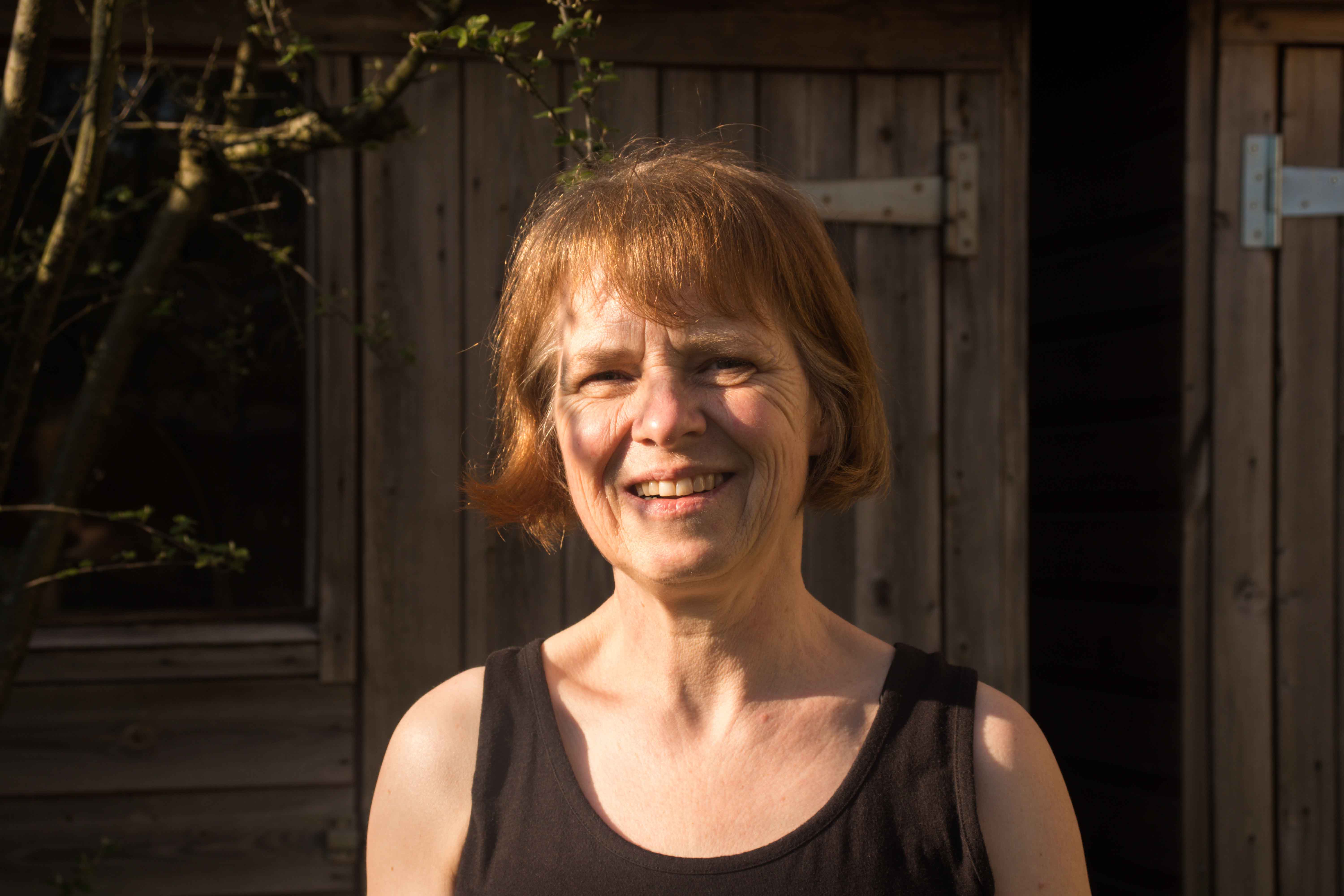 I am Regina Dengler, the founder of Touching Well. I have been helping and treating people just like you since 1989.
I am based in Nottingham and treat clients throughout the city and the East Midlands.
Please take your time to look around my website and choose the massage that is right for you. When you are ready...
Please contact me to book an appointment
If you would like to book a massage then please call me on 0115 648 9636 or  07942276538.
You can also email me via the contact form.
If you have any questions or would like to discuss something in particular, then please don't hesitate to get in touch.
I look forward to hearing from you.
Regina
---
List of treatments
- Myofascial Release (MFR) - Saving Hands massage -
- Therapeutic massage - Maya Abdominal Therapy -
- Seated Acupressure - Indian Head Massage - Pulsing - Reiki -
- Reflexology - Tsuboki Foot Massage - Hopi Ear Candles -
- Hot and Cold Stone Massage - Myofascial dry cupping -
- Aromatherapy Massage - Aromatherapy Lymphatic Massage (ALM) -
- Fertility Massage - Pregnancy Massage - Post-natal Massage -
- Dorn Method - Breuss Massage -
- Manual Lymphatic Drainage (MLD) - Deep Oscillation -
 - Treatment for lymphoedema - Treatment after cosmetic surgery -
- Holistic Facial - Face Vitality - Total Detox -
 - Virtual sessions - Supervision

---