We are legally permitted to offer sessions during this lockdown for treating clients with medical conditions. Please consider if your treatment is urgent and necessary, or if you can wait until the case numbers are lower.

We are structuring sessions for you to have the best (and safest) experience under the current restrictions. You will need to complete the Corona Virus Screening form. Virtual sessions are also available.
Stay safe and sane. With warm regards, Regina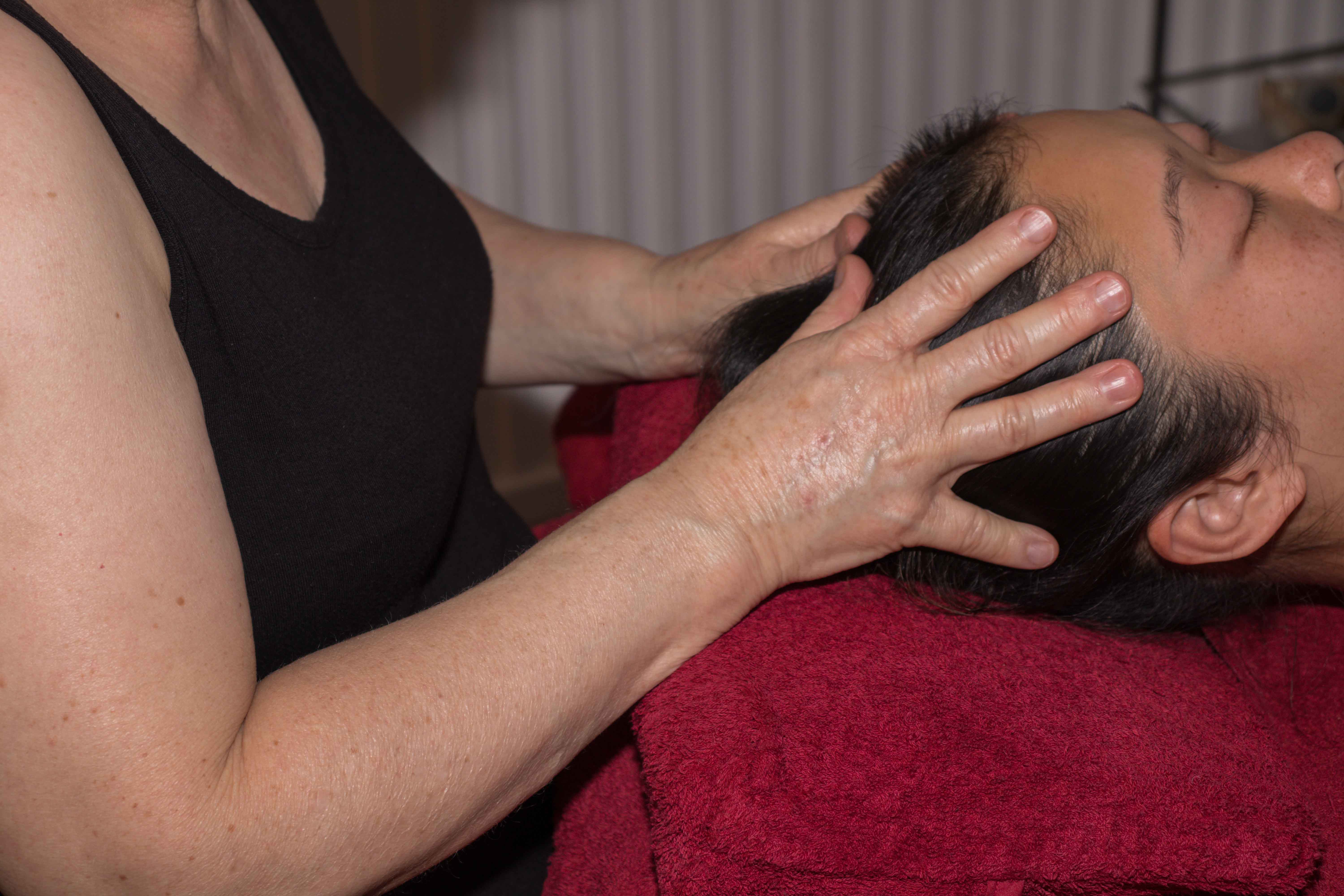 Indian Head Massage is based on old Ayurvedic techniques involving work on the upper back, shoulders, neck, scalp and face.
A variety of massage movements are used to relieve accumulated tension, stimulate circulation and restore joint movement. Indian Head Massage is also used to aid the condition and health of the hair, particularly when combined with the use of natural oils.