I am looking at how to structure sessions for you to have the best (and safest) experience under the "new normal".
I have decided to give you a choice in the level of precautions during your treatment, the range of options is listed in my corona policy.
Stay safe and sane. Hope to see you soon. With warm regards, Regina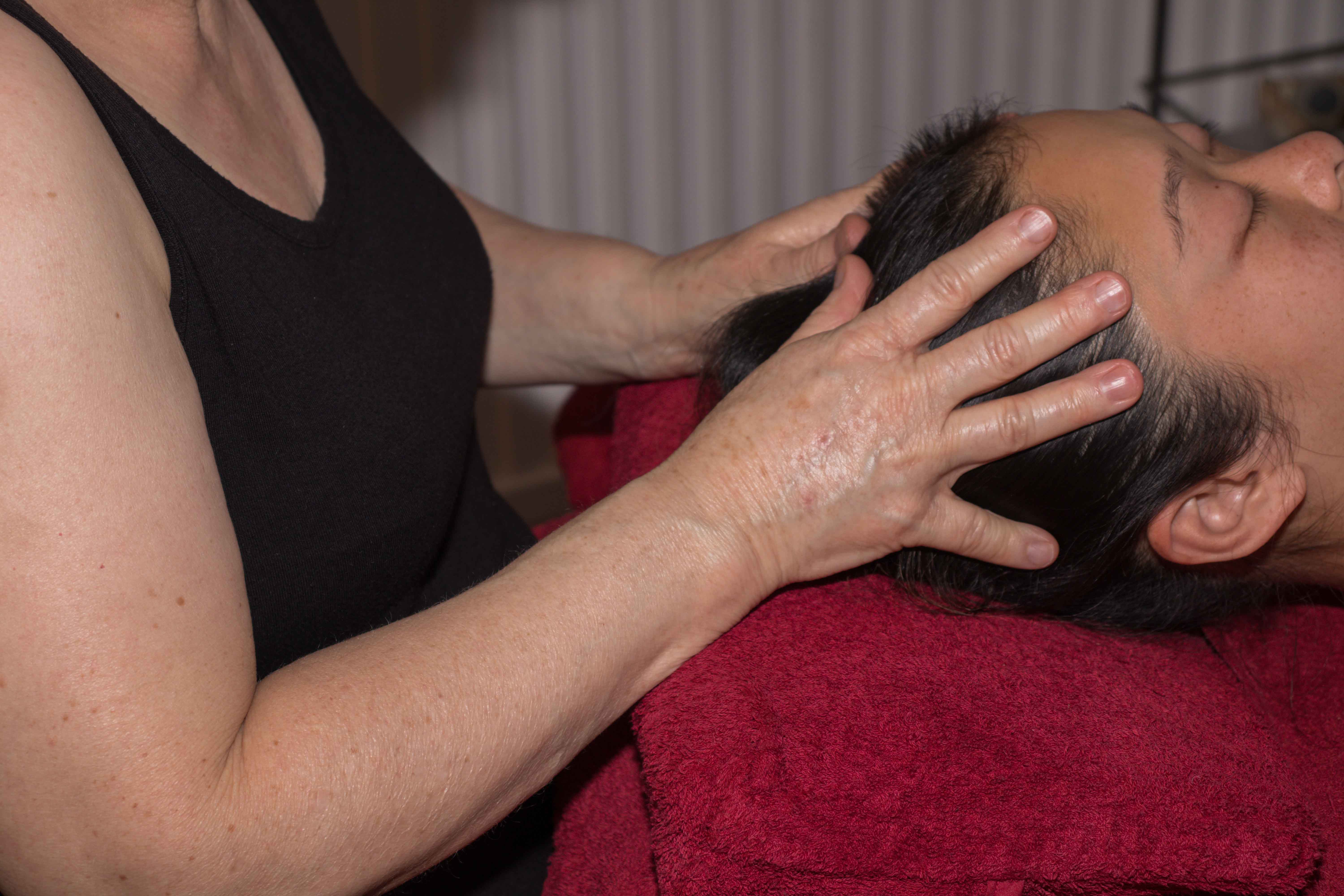 Indian Head Massage is based on old Ayurvedic techniques involving work on the upper back, shoulders, neck, scalp and face.
A variety of massage movements are used to relieve accumulated tension, stimulate circulation and restore joint movement. Indian Head Massage is also used to aid the condition and health of the hair, particularly when combined with the use of natural oils.