We are following government instructions on physical distancing so we can't see clients at the moment.

We are happy to give support and advice using phone, email or Skype.
Keep in touch (metaphorically).
Stay safe. With warm regards, Regina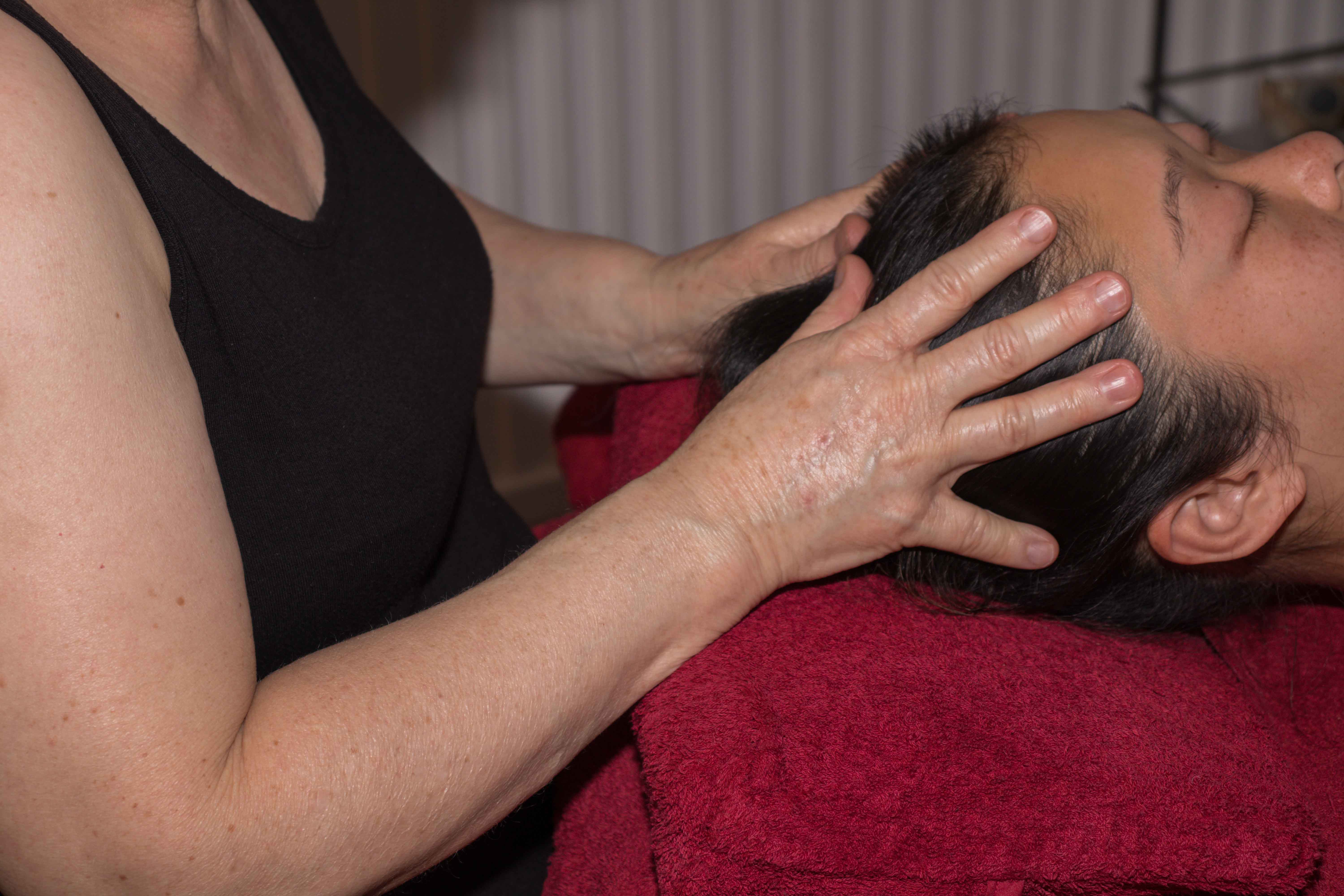 Indian Head Massage is based on old Ayurvedic techniques involving work on the upper back, shoulders, neck, scalp and face.
A variety of massage movements are used to relieve accumulated tension, stimulate circulation and restore joint movement. Indian Head Massage is also used to aid the condition and health of the hair, particularly when combined with the use of natural oils.