Clients said ...
Please click here if you would like to leave feedback, otherwise read on ...
---
You can reach Touching Well by mobile: 0794 227 6538, or via our new landline 0115 648 9636, or the contact form.
Please could new clients complete my Initial Screening form.

Stay mobile and sane. Hope to see you soon.
With warm regards, Regina

---
Having discovered Regina & her amazing magic hands several months ago I would very strongly recommend her.
As a manual therapist myself & an educator of anatomy/biomechanics & human movement it has been a challenge to find someone I trust to provide me with this particular service.
From the very first time Regina demonstrated her skills on me, I knew! Her technical ability is phenomenal & even now she still amaze me with her accuracy, awareness & ability to provide the most outstanding manual therapy service.
Our professional relationship improves the more we work together & I'm able to request specific work but instinctively Regina can often make valuable recommendations as she works with on me.
This kind of service should not simply be used as a corrective or reactive measure but should be used as a preventative measure. Regina is the best in the area & I feel very lucky to have found her.
We pay to service & MOT our cars and yet we can buy a new car!!
Rachel France
Managing Director Biomechanics Education Ltd
I can't believe my legs!
I have always suffered with arthritis in the knees. Not more any more since my first reflexology massage. The constant aches and pains in my legs have  vanished altogether. I generally feel so much better in myself.
I always say that I can never relax. That too is no more since the lovely relaxing face, neck and foot massage today. I was so relaxed that I almost fell asleep. I feel marvellous! Thank you Regina.
Janet Hoyle, Carlton, Nottingham

I am a more mature lady who underwent Vaser lipo. to abdomen and flanks in February 2017.
I expected a certain amount of pain/discomfort from the Vaser procedure itself, and was sceptical of the 6 sessions of MLD therapy recommended by my surgeon in case it might inflict more pain or discomfort on top of my post surgical discomfort. I couldn't have been more wrong!
My treatment with Regina began only 2 days post procedure. It was apparent that she understood exactly how I felt and what was needed. She explained clearly what I should expect from the technique and ensured I understood what was happening to my body, post procedure.
After 1 session the areas were noticeably less swollen; there was NO pain whatsoever from the massage. Noticeable improvements continued at each session and I felt so good after each that I decided to continue beyond the recommended 6 treatments.
The vibrational effect from the Deep Oscillation massage is both soothing and painless. After 6 sessions my result was pronounced to be 'excellent' by my surgeon at my follow-up; So excellent in fact, that he asked for Regina's card in order to recommend her to other patients.
I researched my after care as thoroughly as I did my surgical procedure and truly believe that the former is just as important as the latter. So my advice to anyone in a similar situation – please don't hesitate to visit Regina for post-surgical (or any massage) therapy.
I am now having massage treatment on other unrelated muscular pain and find Regina's techniques here to be most beneficial too.
Carol, Gedling, Nottingham
Thank you very much for the chat and the massage yesterday. The massage was wonderful; I was so relaxed afterwards and last night I slept well for the first time in months!
Tim W, Beeston, Nottingham
My youngest daughter said to me that I should consider a serious of massages and promptly found on the internet "Touching Well", which is very local to me and handy, me, being past my sell-by date.
There I met Regina, who, after a discussion suggested a series of body massages and assess the results. I was amazed to find a complete change in my physical condition, feeling more relaxed, fitter and sleeping better. So I entered a prolonged series of body massages which enabled me to get rid of my stiff neck, back aches and all kinds of minor disabilities brought about by old age.
I still attend these sessions on a monthly basis in a warm and friendly atmosphere where I can forget life and its troubles for a very welcome hour.
Very well done, Regina, and a big Thank You.
Ray T, aged 85, Gedling, Nottingham

I had a troublesome right hip. Regina found the problem and ironed out the problem. Superb.
Jason A, Nottingham

Regina has got magic hands, she worked wonders on my stiff neckl. I could not believe how much more I could turn my after my treatment.
Sally Miller, Manchester

Just had another excellent hour with Regina. Whatever you need on the day, Regina can help: deep relaxation, energising or relief from cranky muscles - never fail to feel better when I've seen her. Highly recommended - highly intuitive massage therapist and very skilled!
Hazel, Beeston, Nottingham

Now I'm back in Oz I would just like to say a special thank you to Regina for the great massages you do. You know I would like you to pop over regularly with your therapeutic massage service! See you next time.
Kerri-Anne, Australia

I arrived with a back I couldn'd bend...
The reasons? I don't know, I didn't do anything odd with it.
After a deep massage, and it was getting worse before it got better  – I was cured. And I haven't looked back since.
Margery, Newark.

I love your massages. They make me feel in expert and kindly hands.  And your advice and comments are always helpful. After a session I feel good for a day or two. Unfortunately, my shoulder is not improving, in fact is sometimes quite painful. After the next session I'll try something else to see whether that will help with my shoulder.
Di, Mapperly, Nottingham
That was a very helpful session, thank you. I'm sure I will be back sometime soon, and I will certainly recommend you to friends.

The powerful thing about having massage with Regina is that she is non-judgmental about my body. In itself this is very healing – when you have a massage your body is being treated with kindness and respect and somehow over time the massage is helping me to do the same.
Massage is helping me to become more body aware, to notice changes and be more accepting of myself. I have learned that my body does not have to be perfect, it's quite valuable and wonderful as it is (although it's appreciating the help that's coming its way!) 
There has been a very powerful conditioned response that has developed over time too – now I only have to park my car near to Regina's house and I start to feel relaxed! 
She's helping me accept myself and learn to love my body and that's priceless. 
Anon, Nottingham
I wasn't very mobile when I first came for the Deep Oscillation massage you recommended to gently ease my aching, inflamed muscles. Over the weeks and months I gradually regained movement and strength. I always felt so much better after the treatment.
I know the massage played a big part in making me feel better. I don't think my PMR (polymyalgia rheumatica) has gone completely, but I don't need to take medication for it any more. 
Alison, Nottingham

I started going to Regina when I was 25 weeks pregnant with my second baby. I was suffering with hip pain which was similar to, but much worse than in my previous pregnancy. The massage lasted for an hour and covered my bump, shoulders and back, and hips and thighs. Even though I didn't really go for anything other than my hips, I found the other areas really beneficial and left feeling relaxed and revitalised.
Emily, Newark

Raadhiyah came with a prolapsed uterus, felt fatigued with constant backache. After just one session she felt better for FOUR weeks. 
"After a very warm welcome my Arvigo treatment begun. It was a very relaxed atmosphere so I was totally comfortable. I must say I was pleasantly surprised with the result of my first massage. A few days later I was still totally relaxed and the feeling of fatigue which I had for months was quite reduced. 
I had enough strength to start my walks again which i used to miss a lot. I have just had my second treatment and still need some more. But I do believe that whether my uterus manages to find home or not I will feel some sort of satisfaction with the treatment both physically and mentally."
Raadhiyah, Bradford 

I really don't know what Regina has done to me BUT my spine is well. I cannot remember my spine being pain free, so I am well impressed. 
Louise, Mansfield.

Useful massage, practical advice, and felt lovely. Really useful to talk through concerns, particularly about my first birth, which was difficult and left some negative emotions. So helpful to talk, and feel more confident about this forthcoming birth. Good to try positions and the ball.
Harriet, Nottingham

I arrived having had a stiff, painful neck for quite a time. I had one treatment and was really impressed with the result, no pain or discomfort. I was a little sceptical about No Hands massage, but I feel converted to its effectiveness.
Jenny, Mansfield.

I found the shoulder and the neck massage extremly relaxing. The practitioner was very professional by asking about pressure level and how it felt. Such a treat to have and experience, I will be back for more! Fantastic.
Natalie, NG2, Nottingham.

I am beginning to realise the benefits of massage over the years on my stress level, anxiety and level of tension.
Monica, Thorneywood, aged 74, has been coming for massage for many years.

I have not felt so relaxed for many months. That was wonderful.
Sarah, Alfreton, Nottinghamshire.

Thank you very much for our wonderful sessions of Maya massage yesterday; we both loved it! I felt like I had a different body when I woke up this morning! Everything felt so much more in alignment and the strange feeling I have had in my pelvis has pretty much gone. I am sure with a few days of self massage it'll be totally gone very soon.
We both felt very relaxed, both in your company and afterwards. Now we will just wait and see what happens …
Hannah and her partner, Worcestershire

I can move my feet & ankles againI I found Regina on the internet and had several weeks of bandage therapy and massages. I'm able to move my ankles and feet now, where before they just hurt really bad because the skin was so tight
Regina is very patient, a good listener and has good sense of humour. She genuinely wants to help her patients as she understands how much they suffer, especially with just day to day tasks.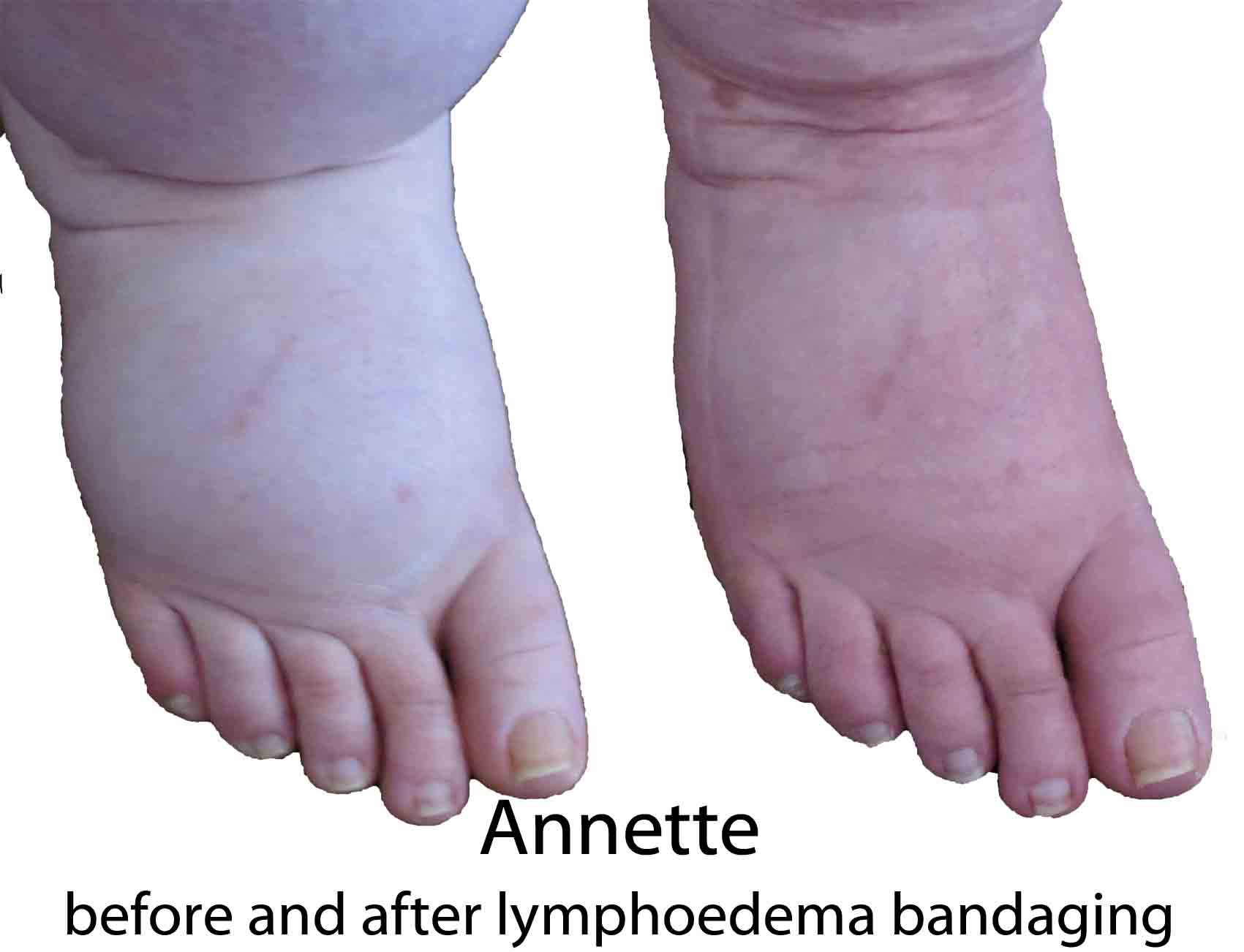 It's good to know that I have someone in Nottingham that can help me with my condition!
Annette, Forest Fields, Nottingham

Worked wonders with my right arm. Thank you very much. 
Sue, Sangenic, Mansfield 

  Had a frozen shoulder. Eased it off nicely. 
Julie, Sangenic, Mansfield

Had pain in my right shoulder. It was very painful after the massage. But the next day I was pain free, and have been ever since.
Sharon, Sangenic, Mansfield
 
I am begging to get my mobility back.
Before I me Regina I could hardly walk and I found it very difficult to get up and down the stairs because of my swollen legs.
As a result of my twice weekly visits to see Regina, the compression bandages she applied to my legs and thighs has brought my swelling down considerably. My mobility is so much better, going up and down stairs so much easier, as is walking, where my knees no longer ache.
I just wish that I'd known about Rfegina eight months ago, when my legs first begun to swell. The I would not have had the misfotune of my right calf bursting, and the subsequent treatment to let it heal, which took four months.
I look forward to having further treatment with Regina, to improve my mobility even more.
John Hudson, Wollaton, Nottingham

I had my very first Pulsing treatment today - it absolutely rocks!  I was rocked and rocked and then rocked some more until my limbs felt all lose and free and my whole body drifted into a state of deep relaxation whilst feeling energised throughout.  I will be back for more.
Annette, Rainworth, Nottinghamshire

It has been 4 months since my first massage with Regina. From the first session I was blown away by the different techniques she used. She always makes notes of how I feel before each session and asks for feedback from the previous session. Due to her knowledge of anatomy she is always able to put her fingers on the muscles that hurt and so works precisely where needed for maximum effect. After each session I leave with better posture and the tension in my neck and shoulders has been greatly relieved. Bliss.
Ruthie, Carlton, Nottingham
Straightened me after a long shift forklift truck driving.
Jason, Sangenic, Mansfield
Released my frozen shoulder. 
Julie, Sangenic, Mansfield
Thank you so much, this is exactly what I needed. I very much doubt any physiotherapist could have done better..
Jane, Beeston, Nottingham
sorting out her chronic ancle injury
I had a very bad neck and shoulder pain for a few days. 15 minutes treatment made a huge difference. The next day the pain was completely gone!
Dave, Sangenic, Mansfield
I Regina is a wonderful person & made me feel relaxed straight away at my first MLD session.  I came to her after having Vaser Lipo suction. MLD helped me to improve my recovery time. It also helped me to get rid of the hard pockets of fluid that can form as a result of the surgery. The care she took of me was excellent & the whole experience was extremely relaxing.
I would highly recommend anyone to use Regina. Thank you for all your care.
Lisa, Leicestershire
I just wanted to let you know how pleased I am with the treatments I have been having from you. I have suffered terribly with back pain and headaches over the years. Since I have been coming to you I have noticed a considerable improvement in both. As a result I can do many more things pain-free, which has a massive positive impact on my general feeling of well-being. I can't thank you enough.
Victoria, Nottinghamshire
I came to Regina with swelling in the head and neck area. Over the last few months she has reduced the swelling with her MLD therapy so that it is almost gone. The massages are always excellent and I look forward to them.
Asha, Derby

After my session with Regina my lower back problem was instantly restored – from barely being able to bend down to performing and dancing on stage completely pain-free! All this was down to one session of Deep Oscillation therapy.
Sarah Hewson, Arnold, Nottingham
I don't get so much of that heavy feeling and my boots zip up more easily.
Jo, Carlton, Nottingham after 2 sessions of MLD
Since I have been coming here for regular massage I feel a lot calmer. Even my mother noticed. 
Rebecca, Carlton, Nottingham

I thought much more work would be needed to help me relax. 
Sangenic, Mansfield

I've been having massage with Regina for a year now, throughout a period involving lots of change. From the start I could feel that it was making a difference to how in touch I was with my body, and this has continued. I went for a massage today with a heavy heart and an even heavier head, I told Regina that I felt "worn out" and we were able to discuss beforehand whether an "energising" massage would really be beneficial to me - Regina pointing out that if the energy really isn't there ("running on empty"), it's not always a good idea! Instead I felt she was able to tune in to my state of mind and the massage reflected this, leaving me with a feeling that she had been helping me to access energy. I'm a doctor and feel we often don't have a framework for understanding the way things like massage work - western medical teaching doesn't encompass energy theories. This doesn't stop me recommending it wholeheartedly. 
Rebecca, Carrington, Nottingham

Having had this special massage for about 5 months I feel I am being pro active about my lymphoedema. Regina is encouraging and supportive, after treatment I come away feeling positive and determined to fight. I always leave a session with Regina feeling more positive and able to cope with my alotted +. Magita, Newark

I have a monthly massage with Regina to rebalance and restore. The No Hands Massage helps to stretch out tired muscles and soothe my over worked mind! I find it really beneficial to have regular time out for me and Regina is a fountain of knowledge and an empathic ear! 
Julie, Beeston, Nottingham

The treatment to my right leg has reduced the lymphodema swelling - my leg is now softer and much more comfortable. I would recommend the treatment after surgery. I have especially enjoyed the 'facial' massage at the end of my session - my face feels great afterwards and I feel relaxed and pampered! 
Jean, Nottingham

Fanatstic – very relaxing. Shoulders feel much freer. 
Amanda, Nottingham

Needed this today.
Julie, Sangenic, Mansfield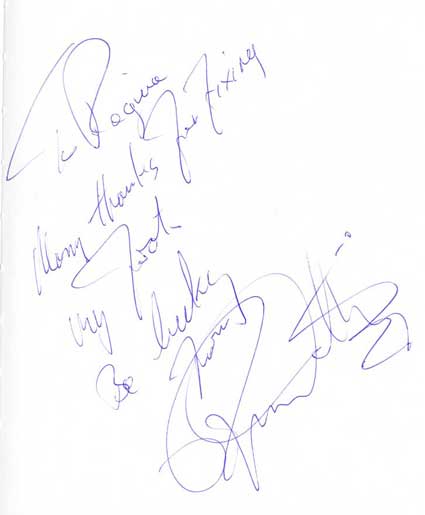 This is my seventh massage. Unbelievable to say but each time one better than the last. When I came for the first time I was so stressed out with wanting a baby. Finding out I needed IVF to achieve this was the last thing I wonted to hear. What I find Regina was!!! Where would I be? I can only say that I am in a much better place now. Positive. Calm. Relaxed. Take each day and its challenges one step at a time. This is all thanks to Regina and her massage. Wonderful. The best. With only one regret: Why did I not find her sooner?
The best gift this gave me was to appreciate the one beautiful daughter I do have. Thanks so much for this.
Sandra, Sutton-in-Ashfield, Nottinghamshire

I like the feeling of my own body
Sofie, Carrington, Nottingham

I feel I have got a new pair of feet
Zoya, Sneinton, Nottingham

After each session with Regina I feel like I am floating. Free to move, all the tension in my back gone and spiritually refreshed. Divine.
Nicola, Sherwood, Nottingham

Another fantastic session – relaxed and much calmer now.
Tony , Sangenic

After the massage I had two pain-free weeks without headache at all.
Angie, Nottingham

I felt that I leave with the mood and attitude that I wanted – energized or relaxed or with clarity. And without neck ache. Thanks.
Emily, Sherwood, Nottingham

I feel 10 years younger. A few more weeks and I will be a teenager again. 
David, consultant at Sangenic

The session was very helpful to me as I now feel much calmer about things in general, like my old self! Your intuitions were spot on.
Eve, after post-natal massage, Nottingham

I am very pleased with all my sessions. I feel not just relaxed but also more happy and easy going with all my tensions. I have totally forgotten about my annoying headaches.
Zoya, Sneinton, Nottingham

That was a journey to the interior. It felt like an internal car wash. 
Rhon, Burton Joyce, Nottinghamshire

I have attended three sessions now and each time I leave feeling lighter all over with a sense of well-being, which stays with me for some time after. My lower back pain has been soothed and it feels looser and stretched out. The lovely music Regina played mixed with the calming ambiance of the therapy room, all added to my feelings of peace and tranquillity. I feel very grateful to Regina for providing me with this space to really connect with my body and mind over a traumatic period – thank you.
Dominique, Sneinton, Nottingham

Very good. MLD was a most relaxing and helpful treatment. I had more information and practical advice in two visits than I had from anybody else.
Wendy, near Cardiff, visiting Nottingham, 
had Lipoedema and Lymphoedema for more than 30 years.

I felt very safe within seconds of my first massage. I felt I was being touched in a way that I never experienced before. At the end of my first treatment I found myself wanting my family and close friends to experience the same treatment. I "knew" I was being treated by someone who was knowledgeable and very skillful.
Kathy, Netherfield, Nottingham

I am very happy with the excellent results of my treatment. I would recommend Regina to anyone who wishes to speed up recovery after injuries.
Molly, Melton Mowbray, Leicestershire, after three MLD treatments. 
She had an ankle injury requiring surgery two months previously.

I remember my first words to Regina "Please don't touch my knees".  After facing the prospects of a double arthroscopy and eventual knee replacements, my regular sessions with Regina have now even resulted in me being able to kneel.  Arms and legs in some unusual positions  and her ability to always put her finger on the right spot are at times unbelievable.  Muscles loosened, posture straightened, feeling relaxed, I walk out 6" taller.  I can hardly ever wait for my next session. My Advice.  Try it! 
Julie, Carlton, Nottingham

Having arthritic pain in my hips and legs the massage loosened all my joints and left me feeling relaxed and free. Excellent treatment. 
Glenys, Gedling, Nottingham

The MLD massage was ever so gentle. I felt very energised after it in spite of expecting a "healing crisis", e.g. headache or similar. I was bouncy and full of life. Thanks Regina.
Cristina Mapperley, Nottingham

My painful shoulder feels a lot better. 
Rae, Sangenic, Mansfield

Regina treated me both ante-natally and post-natally.  She stands out as a therapist because of her wealth of knowledge and her innovative and holistic approach to each client. You feel fantastic after every treatment.  
Jo, Carrington, Nottingham

A wonderful relaxing feeling, my shoulders have never felt so light. Will definitely help with lugging my baby around. 
Charlotte, Sure Start Group, Meadows, Nottingham

I have been visiting Regina for around two months, attending my first session in my 34th week of pregnancy. With no specific complaints Regina has treated each session independently, tending to the many changing states of my body and my mind throughout this time. With Regina's calming, yet witty influence on my occasionally manic temperament I find myself both physically and mentally realigned after each session, prepared once again for the challenges of new motherhood. For this I thank her greatly.
Polly, Carringham, Nottingham

Being a beauty therapist I have had many treatments from Hot Stone Therapy to Flotation. But this massage has been the best by far. Regina has a style of her own that reaches every inch of your body making you feel that you are waling on air when you leave! I wouldn't use anybody else.
Sarah, Gedling, Nottingham

I feel like an engine that had an oil change. I was vibrating and gritty, now full of warm smooth oil. I am running smoothly.
 Rhon, keen motorcyclist, Burton Joyce, Nottinghamshire

Having first met Regina when she ran a baby massage course at my house for my baby group, I was keen to experience the benefits of her massage techniques for myself! She encouraged me to set aside that short but valuable amount of time for myself and was a true support during those early parenting years, whilst the massage improved my sense of well-being and, I am sure, my general health - I certainly always looked forward to that hour of relaxation! During my second pregnancy I felt completely confident in carrying on with my massages with her right up to the end of my pregnancy. 
Deborah, Radcliffe on Trent, Nottinghamshire

I have been coming to Regina for relaxation and acupressure massages for years and really appreciate how she tunes in to just what is needed at each visit. I would also highly recommend the pregnancy and post-partum massages. For me this was an essential element of keeping health & happy during this time. From relaxation and backache to reducing swollen ankles, Regina helped me stay well. 
Uta, Beeston, Nottingham,

I had been suffering from pains and stiffness in the back, neck and shoulders, from spending too much time at the computer, until I finally had the excellent idea of going to Regina for treatment. After only a couple of very enjoyable massage sessions I already felt much more supple, relaxed and pain-free! I recommend her highly. As for me, I'm going back for more!
Peter, Mapperley, Nottingham.

Relaxed and calm and revitalised. Wonderful.
Faith, Sangenic, Mansfield

Energized for the day ahead
Julie, Sangenic, Mansfield

A welcome massage. Just what I needed during this crunch period. Thanks. 
Sue, Monumental Games, Nottingham

I am in heaven. Thank you. Danke schőn.
Rebecca, Monumental Games, Nottingham

This was brilliant. Could we have it every week? :)
Rachel, Monumental Games, Nottingham

Very relaxing. Thank you. Very gentle at the start but reached all the old nooks and crannies from age old injuries. 
Matthew, Whitbread Action U
---
List of treatments
- Myofascial Release (MFR) - Saving Hands massage -
- Therapeutic massage - Maya Abdominal Therapy -
- Seated Acupressure - Indian Head Massage - Pulsing - Reiki -
- Reflexology - Tsuboki Foot Massage - Hopi Ear Candles -
- Hot and Cold Stone Massage - Myofascial dry cupping -
- Aromatherapy Massage - Aromatherapy Lymphatic Massage (ALM) -
- Fertility Massage - Pregnancy Massage - Post-natal Massage -
- Dorn Method - Breuss Massage -
- Manual Lymphatic Drainage (MLD) - Deep Oscillation -
 - Treatment for lymphoedema - Treatment after cosmetic surgery -
- Holistic Facial - Face Vitality - Total Detox -
 - Virtual sessions - Supervision

---