Hot and cold stone massage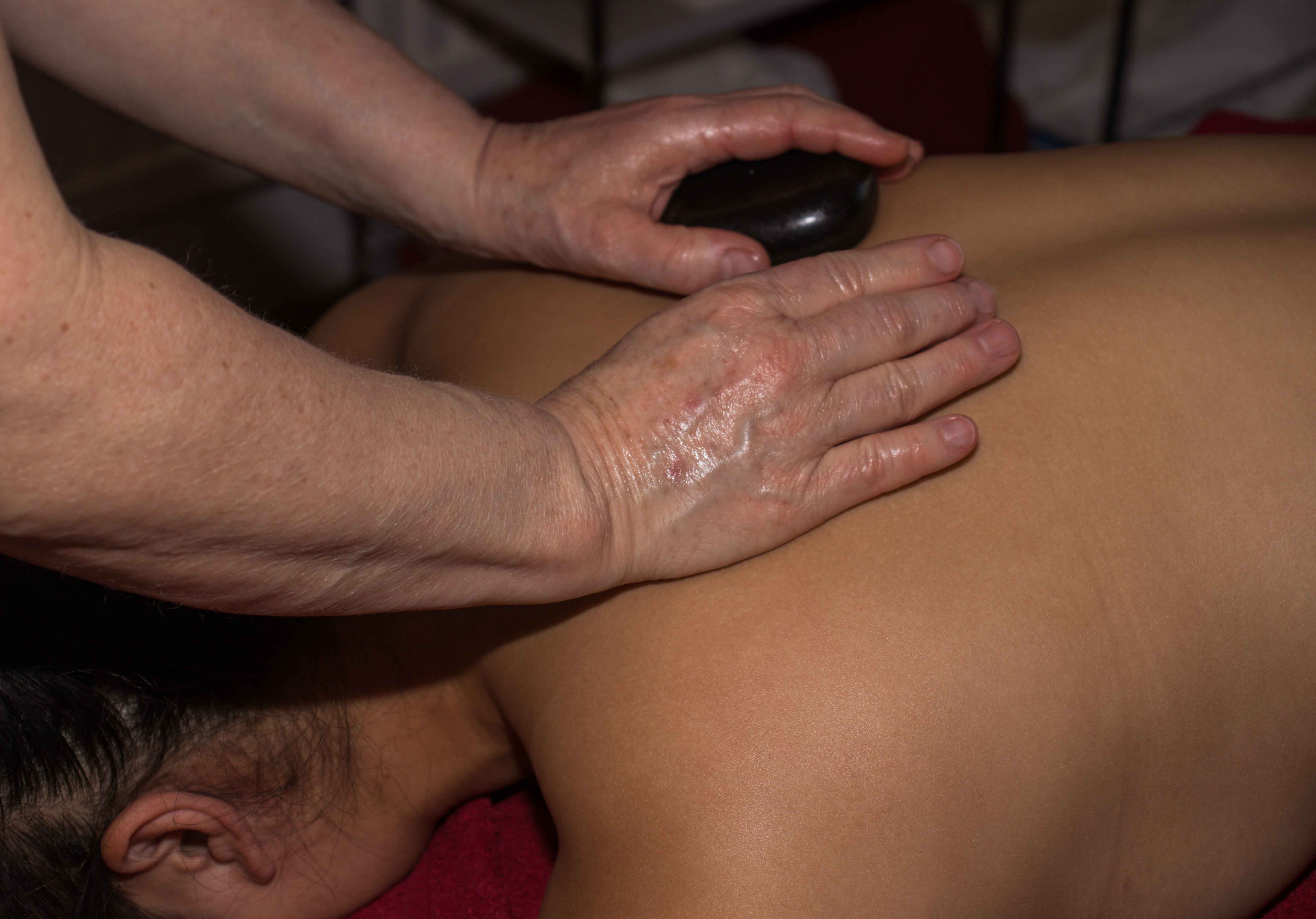 When I went to my hot and cold stone massage training course, I offered to be the body the others were practising on (someone had to do it!). Even though the other participants were newly qualified massage therapists learning a new skill, being on the receiving end of the treatment was sheer bliss. The warmth, the rhythmic movement, ... I ended up on cloud nine. When getting up I felt much looser, I could move better and interestingly, I felt refreshed and energised.
---
You can reach Touching Well by mobile: 0794 227 6538, or via our new landline 0115 648 9636, or the contact form.
Please could new clients complete my Initial Screening form.

Stay mobile and sane. Hope to see you soon.
With warm regards, Regina

---
Hot stone massage is an ancient ritual, originating in the Far East more than 3000 years ago (maybe not quite as we know it today). Hot stones were believed to clean the body, relax the heart, soothe the mind and ground the soul. Hot (or cold) stones were (and are) also used in sweat lodges (our local sweat lodge is Turtle Lodge) or medicine wheels, Roman or Turkish baths.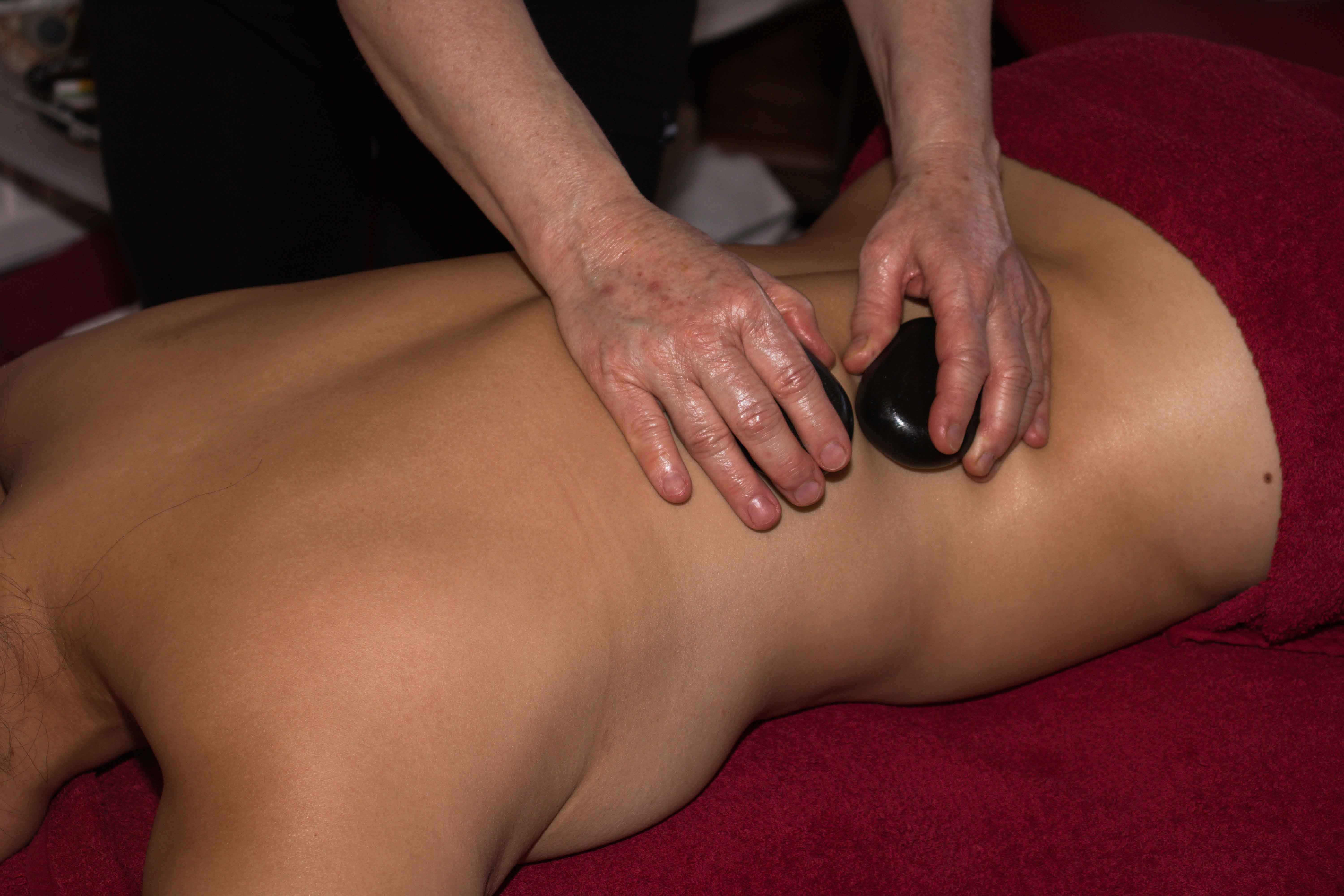 Hot stone massage combines the benefits of warmth with that of massage, but there is more to a hot stone treatment than massage. The laying out of stones creates a lovely warming, comforting and nurturing feeling, so you can deeply relax and at the same time prepare the tissues for later massage (with or without hot stones). The hot stones (actually they are warm, the stones should feel comforting and warming, never uncomfortably hot) help to ease the muscles (and the mind as well) and warm you up deeply. You actually don't feel the stones, you just feel their wonderful effect. Cold stones add an interesting sensation - initially a surprise, but then their effect is also warming.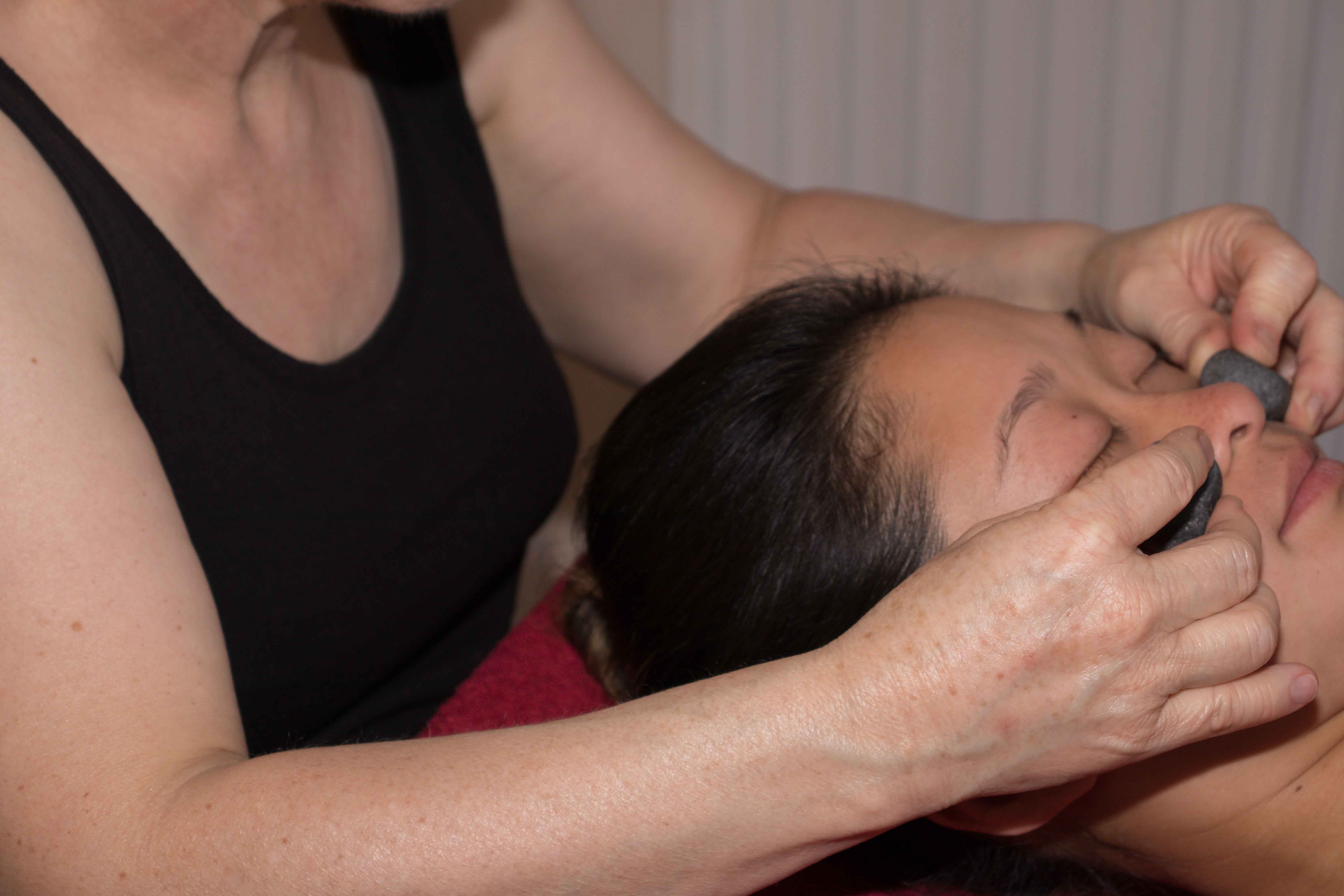 At Touching Well I use the hot (and cold) stones either as a stand alone treatment, or to enhance other treatments.
Please come and try this treatment, it's just wonderful (in my biased opinion).
You can contact me via the contact form or by phone on 0115 845 7113.
I look forward to hearing from you. Regina
---
List of treatments
- Myofascial Release (MFR) - Saving Hands massage -
- Therapeutic massage - Maya Abdominal Therapy -
- Seated Acupressure - Indian Head Massage - Pulsing - Reiki -
- Reflexology - Tsuboki Foot Massage - Hopi Ear Candles -
- Hot and Cold Stone Massage - Myofascial dry cupping -
- Aromatherapy Massage - Aromatherapy Lymphatic Massage (ALM) -
- Fertility Massage - Pregnancy Massage - Post-natal Massage -
- Dorn Method - Breuss Massage -
- Manual Lymphatic Drainage (MLD) - Deep Oscillation -
 - Treatment for lymphoedema - Treatment after cosmetic surgery -
- Holistic Facial - Face Vitality - Total Detox -
 - Virtual sessions - Supervision

---