Do you have an Experience that you'd like to share?
If so I'd love to hear from you and share them with the other visitors to this site. I also love to hear how a treatment has affected you. It helps other people, who may be in a similar situation.

---
You can reach Touching Well by mobile: 0794 227 6538, or via our new landline 0115 648 9636, or the contact form.
Please could new clients complete my Initial Screening form.

Stay mobile and sane. Hope to see you soon.
With warm regards, Regina

---
There's nothing like reading other people's stories to make you feel inspired. Your experience might be the trigger that empowers someone to take control of their lives or seek the help they need. Or it might give them an idea they hadn't thought of. Or it might simply make them smile and feel better inside.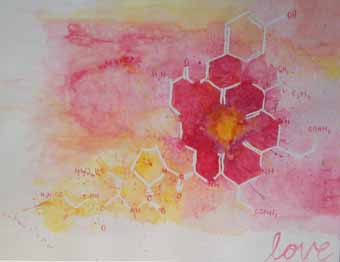 Whatever your story, if you think it will benefit others then this is the place to share it. Your story will appear on this page for all to enjoy and visitors can also add comments if they'd like to. (For your peace of mind I always check any comments before they go live so there is never any chance that inappropriate comments will appear.)
It's a great way to join in and feel part of this wonderful community. And, of course, it doesn't matter whether you are a Touching Well client already or not. In fact it doesn't even matter where you live in the world. Everyone is welcome!
Here are some ideas to help get you started:
How would your life be different if you hadn't discovered and experienced massage, MLD, or deep oscillation?
How has treatment helped you in treating, coping with, or recovering from a particular illness or condition?
Do you have any stories that will inspire others or let them realise what they are missing?
Do you have any "before and after" stories to share?
Do you have some advice that you'd like to share?
Sharing your story couldn't be easier.
One of the great benefits of the internet is just how easy it is to share your own stories and help and inspire others.

If it's something you've not done before you'll be amazed at how easy it is – if you know enough to have found this site on the internet, you already have all the skills you need to add your own story. You only have to share the information you choose to share and it's up to you whether you reveal your name or location.

All you need to do is fill in the form below and then your story will be available for all to benefit from. Simply:

Enter a title for your story
Use the box provided to write your story (If you wish to enter the competition please include your email address here so that I can contact you should you win – your email address is safe and won't be published, shared with anyone or used for any other purpose)
Add a photo if you'd like to (clicking "Browse" allows you to add a photo from your computer)
Include your name and location (completely optional)
Enter the code you see
Tick the box to agree to the submission guidelines
Click "Share Your Story" (you get a chance to preview and edit it on the next page)
Then you're done!
Below the form you will find stories that have been shared by other visitors. If you would like to read any of them and/or add your own comments simply click on the title of the one you are interested in
Please share your massage story or give feedbacck
by competing the form below.
---
List of treatments
- Myofascial Release (MFR) - Saving Hands massage -
- Therapeutic massage - Maya Abdominal Therapy -
- Seated Acupressure - Indian Head Massage - Pulsing - Reiki -
- Reflexology - Tsuboki Foot Massage - Hopi Ear Candles -
- Hot and Cold Stone Massage - Myofascial dry cupping -
- Aromatherapy Massage - Aromatherapy Lymphatic Massage (ALM) -
- Fertility Massage - Pregnancy Massage - Post-natal Massage -
- Dorn Method - Breuss Massage -
- Manual Lymphatic Drainage (MLD) - Deep Oscillation -
 - Treatment for lymphoedema - Treatment after cosmetic surgery -
- Holistic Facial - Face Vitality - Total Detox -
 - Virtual sessions - Supervision

---