Tips on (self) massage & stretching

If it feels wrong, don't do it.
Be curious.
Follow your body.
Be kind.
Stay in the moment.
Move.
Breathe.

Sometimes it is a good idea to loosen your muscles before you stretch them. Please go slowly, start light and then perhaps increase the pressure. Stay relaxed.


You can use your fingers and hands, but they tire quickly, and you can get injuries. So use them only when necessary, for example on the face.
---
You can reach Touching Well by mobile: 0794 227 6538, or via our new landline 0115 648 9636, or the contact form.
Please could new clients complete my Initial Screening form.

Stay mobile and sane. Hope to see you soon.
With warm regards, Regina

---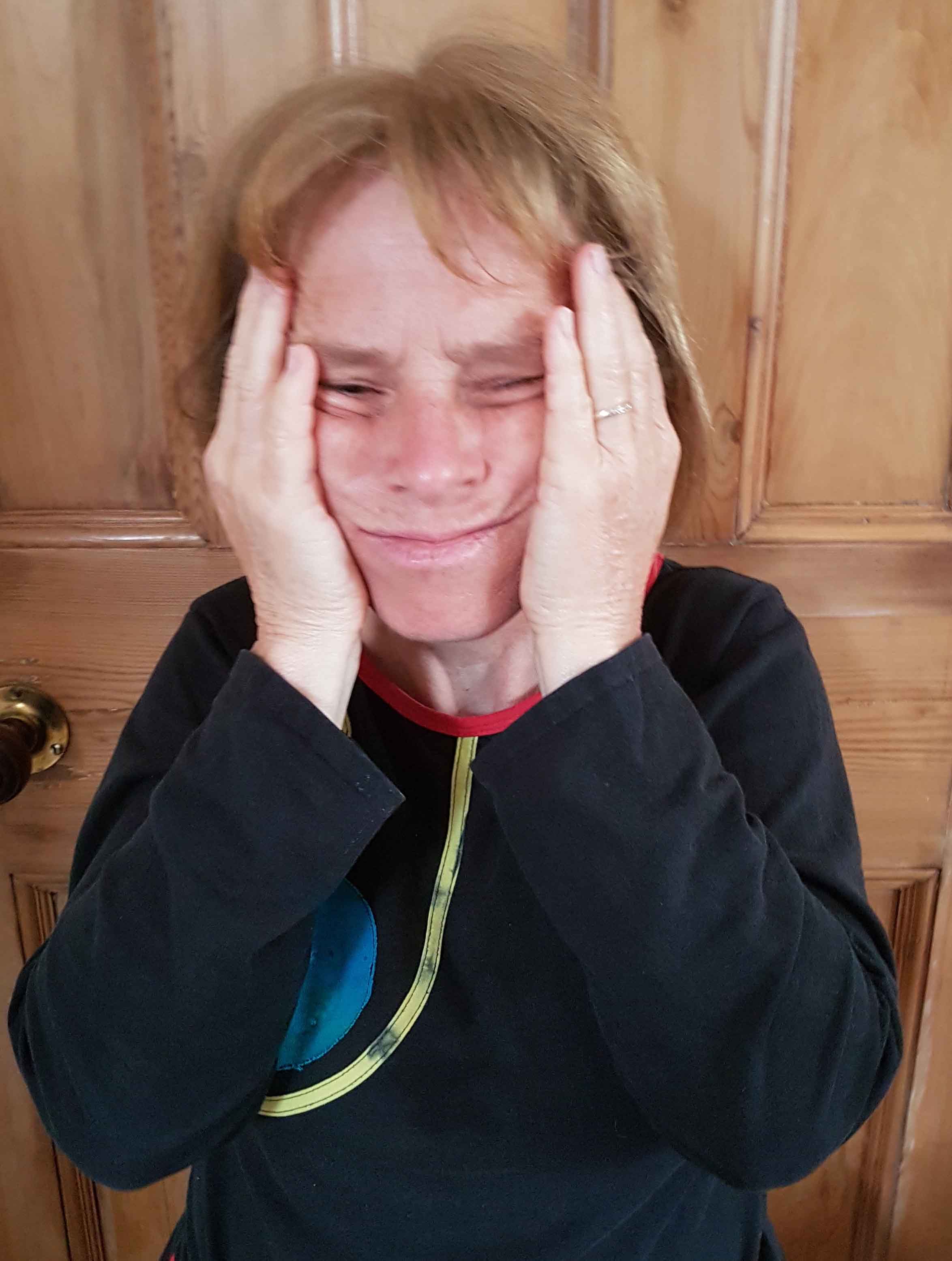 You can massage yourself by holding your tissue and then move it, for example in this face massage. Put your flat hands over your jaw and move them about without sliding over your skin. Place your hands at the side of your face and move the tissue.

Most of the strokes used the the DIY self-help are without oil. This is for ease and lack of mess. But nobody stops you to use oil.
For many areas you can use your forearms, a tennis ball or your furniture.
You can use your lower arm to massage the other lower arm. For this you need to sit so that your feet are flat on the floor. Place one arm across your thighs, the other arm across it. Now lean on your top arm, move - either with the top arm while keeping hold of the tissues of the bottom arm, or the bottom arm - wrist rotations, big movements of hand, etc. You can do this with the bottom arm palm up or down, depending on which side of the lower arm you would like to loosen. Now place the back of your hand on one thigh and place your forearm across it. Lean on your forearm.
Below I am using my knee to massage my calf, careful, calves can be very tender, mine certainly is. I can move my top ankle to move my calf, thus adding intensity. I can also slightly alter the angle of the top leg, exploring all the tender areas in my calf.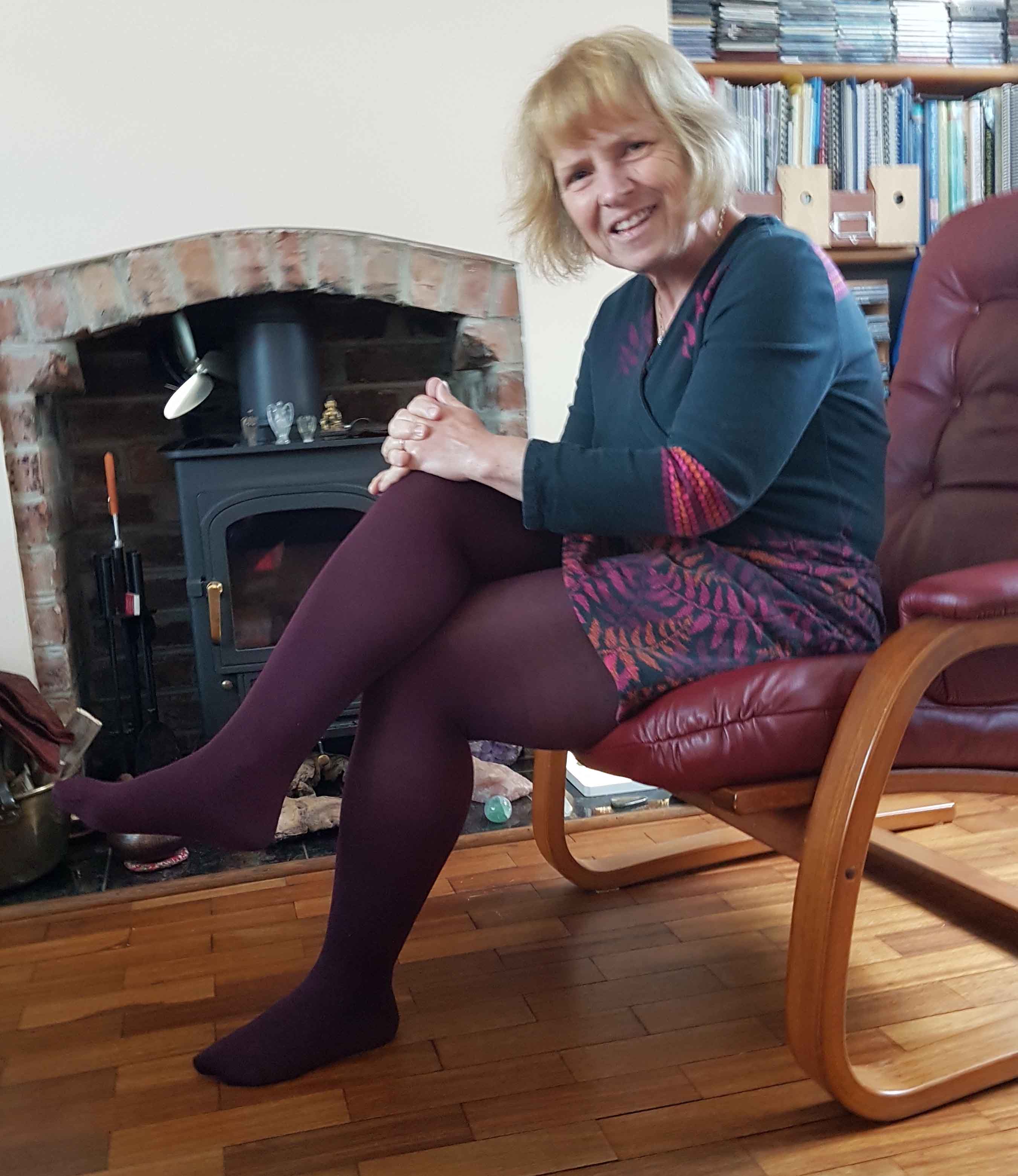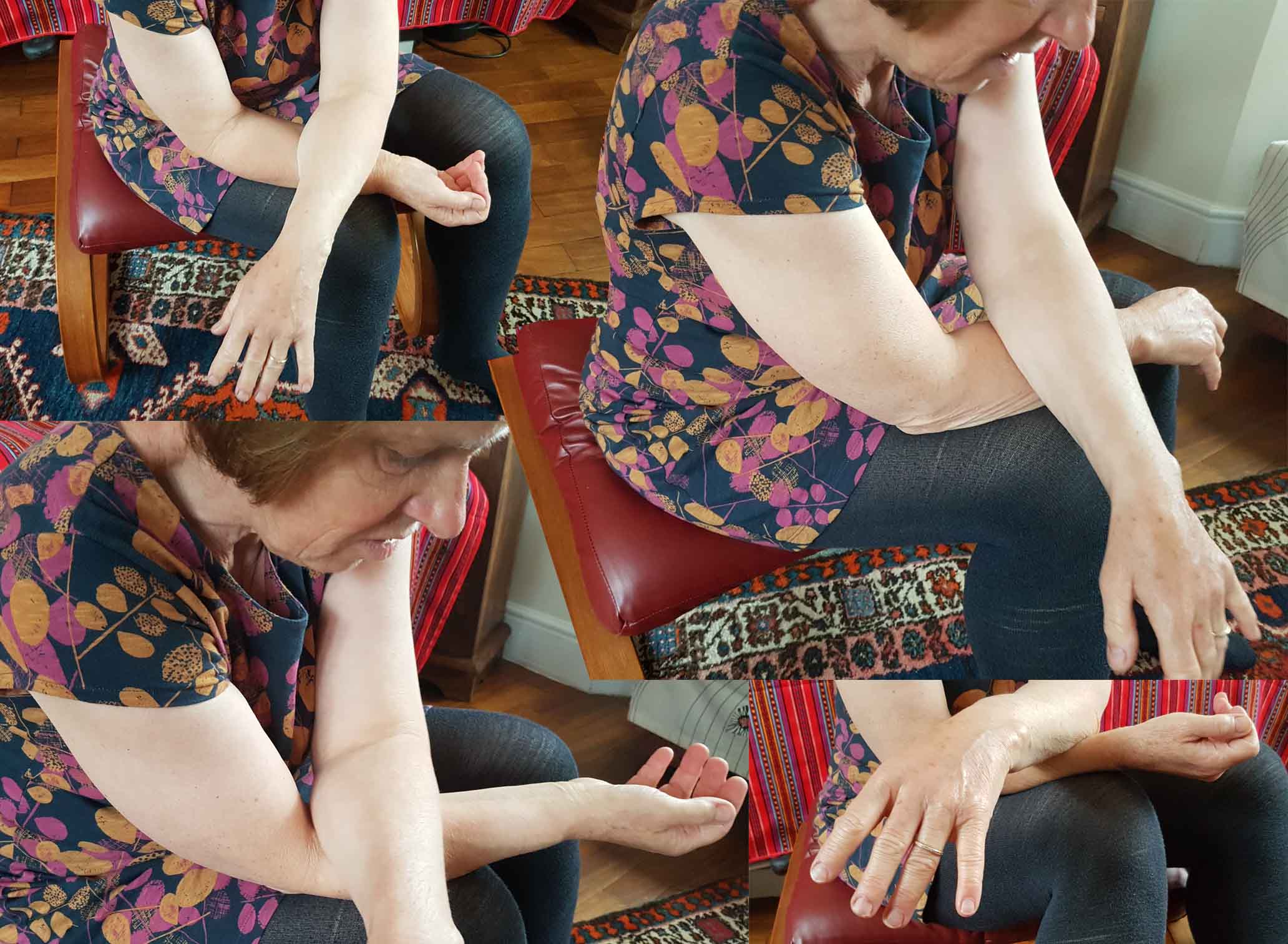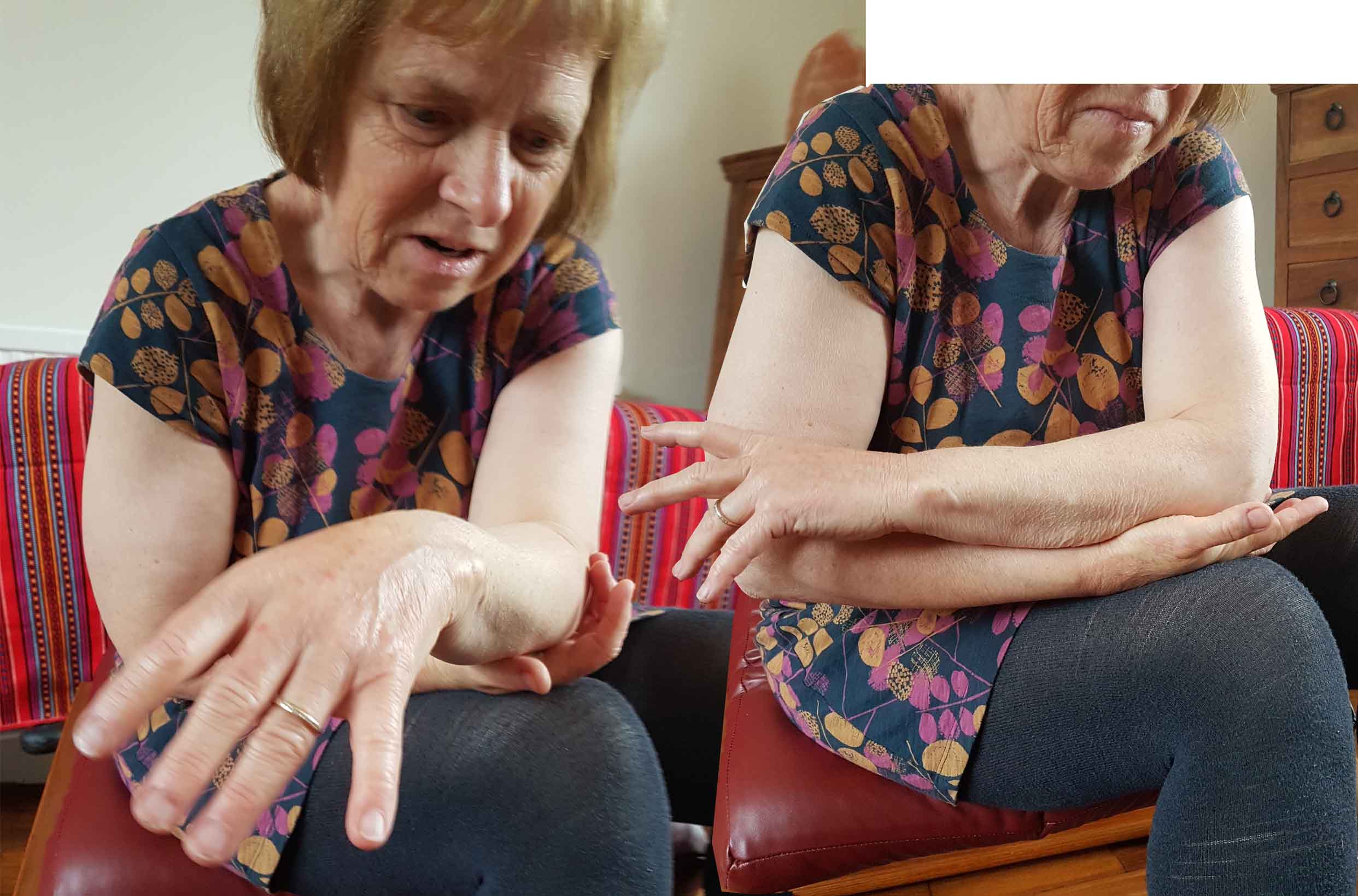 Below I am using the arm rest of my arm chair to massage my calf. This is already more intense, as I am using my other leg to add pressure.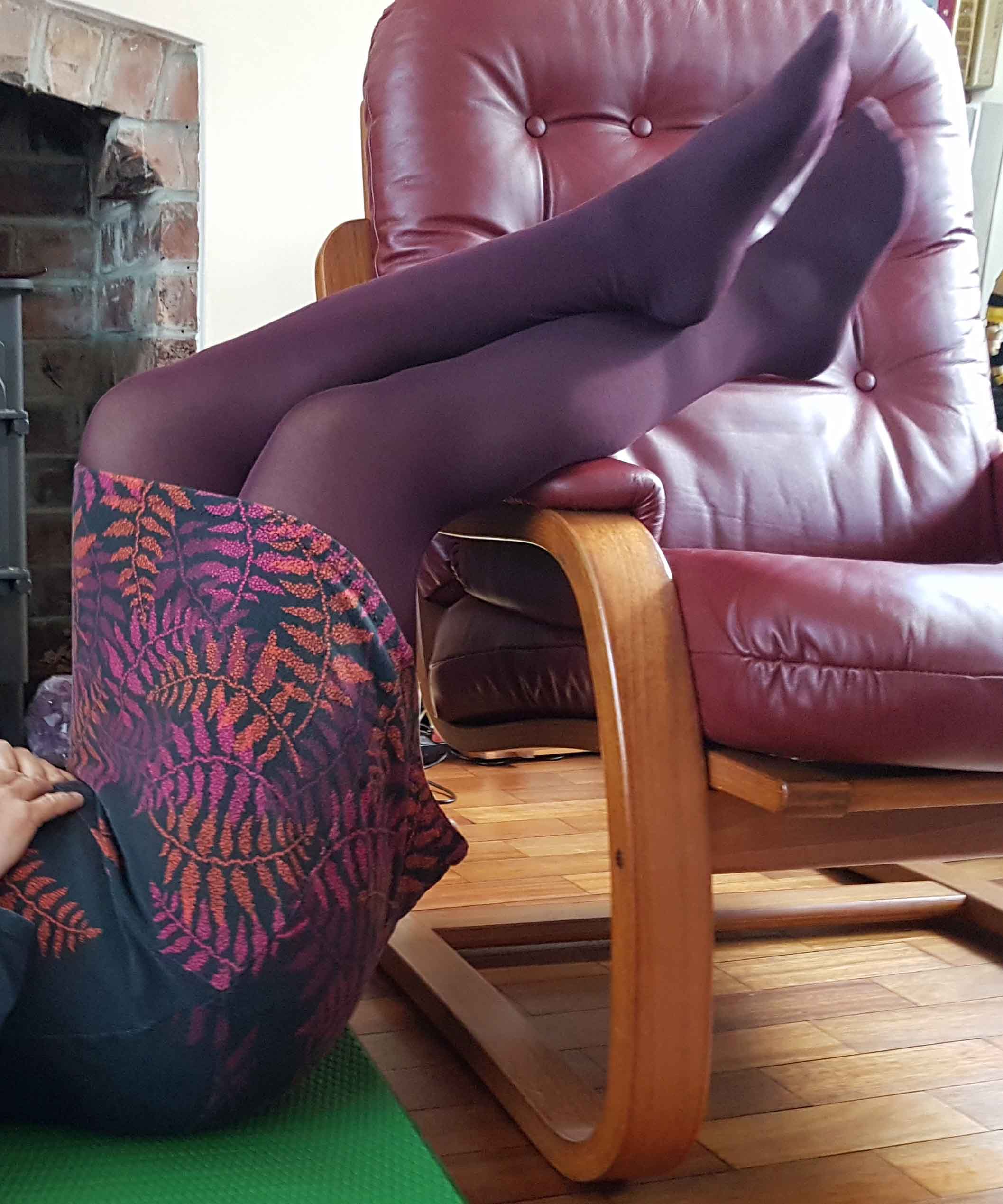 I can use a tennis ball on my inner thighs for trigger point work. Trigger points are these exquisitely tender and knotted spots in our muscles, sometimes the pain radiates out. When you find a trigger point in a muscle hold it for about 12 seconds with a pain level no more that 6 on a scale from 1 to 10.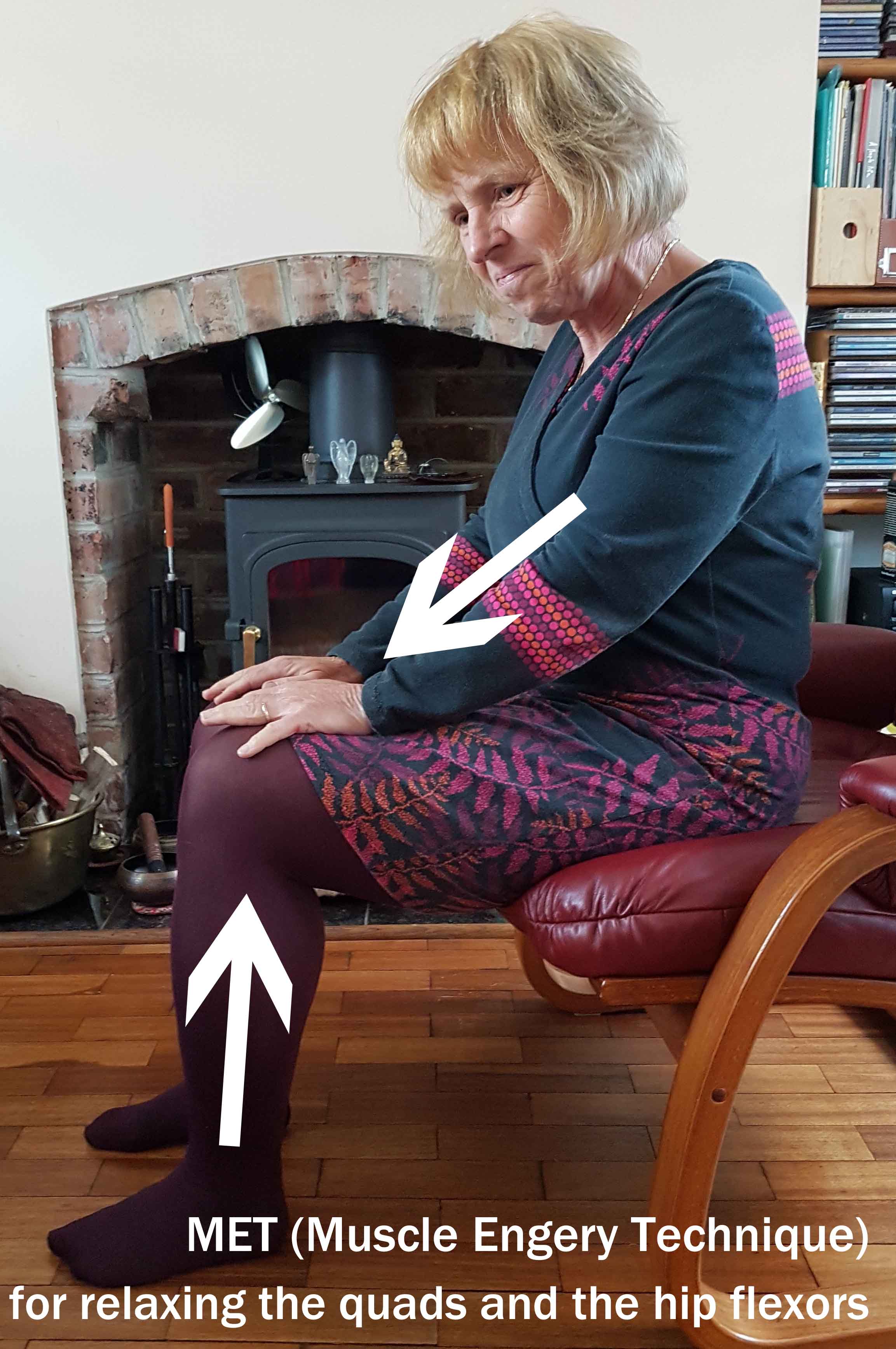 A very effective body work technique are Muscle Energy Techniques, or METs. That name does not tell you much. The essence of this technique is that you use (engage) the muscle in question a little, with about 10% of your strengh. At the same time you are resisting that movement. You hold for about 10 seconds, rest, and repeat once or twice.

In this image I am trying to lift up my thigh which is resisted by my hand. You can be much more relaxed than me in this picture.
Stretching
Stretches should "feel good" and not hurt. Some may feel a little uncomfortable or stingy (that is the fascia unsticking).
Go slowly. Give your fascia time to lengthen. Breathe. Hold, sometimes for a long time but at least for 10-12 seconds. Then move gently for a slightly different stretch.
Stay safe, hold on if needed. Don't bounce.

Be creative, playful. Notice how you are feeling. Go with your body. Be kind to yourself.
---
List of treatments
- Myofascial Release (MFR) - Saving Hands massage -
- Therapeutic massage - Maya Abdominal Therapy -
- Seated Acupressure - Indian Head Massage - Pulsing - Reiki -
- Reflexology - Tsuboki Foot Massage - Hopi Ear Candles -
- Hot and Cold Stone Massage - Myofascial dry cupping -
- Aromatherapy Massage - Aromatherapy Lymphatic Massage (ALM) -
- Fertility Massage - Pregnancy Massage - Post-natal Massage -
- Dorn Method - Breuss Massage -
- Manual Lymphatic Drainage (MLD) - Deep Oscillation -
 - Treatment for lymphoedema - Treatment after cosmetic surgery -
- Holistic Facial - Face Vitality - Total Detox -
 - Virtual sessions - Supervision

---