Back pain to fitness gain
by Steve
(South Croxton)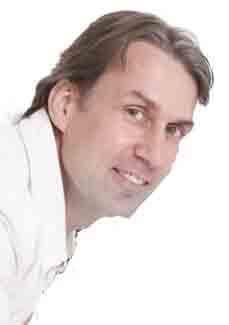 I suffered years of back pain that made standing uncomfortable, sometimes so bad I needed to sit down at rock concerts. I decided living on pain killers was no longer the best option, as staring at the back of peoples knees whilst the Red Hot Chillies did their thing was more than inconvenient.

My attention turned to Regina, who has helped my partner with lymph drainage for a while. Two sessions later my back is so much better. Regina has not just eased the day to day discomfort but also givien me confidence that sometime soon I ll be completely pain free.

Getting older does not have to herald spiralling levels of pain but it takes commitment and expertise to keep the body in good shape, both of which Regina has in abundance.
---
List of treatments
- Myofascial Release (MFR) - Saving Hands massage -
- Therapeutic massage - Maya Abdominal Therapy -
- Seated Acupressure - Indian Head Massage - Pulsing - Reiki -
- Reflexology - Tsuboki Foot Massage - Hopi Ear Candles -
- Hot and Cold Stone Massage - Myofascial dry cupping -
- Aromatherapy Massage - Aromatherapy Lymphatic Massage (ALM) -
- Fertility Massage - Pregnancy Massage - Post-natal Massage -
- Dorn Method - Breuss Massage -
- Manual Lymphatic Drainage (MLD) - Deep Oscillation -
 - Treatment for lymphoedema - Treatment after cosmetic surgery -
- Holistic Facial - Face Vitality - Total Detox -
 - Virtual sessions - Supervision

---