On-site hand massage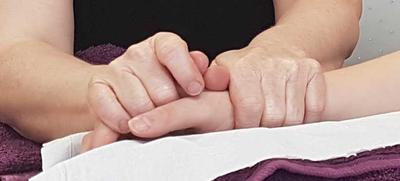 Relaxing all over, not just my hands
Recently I was asked massage emplyee's hands, rather than head, neck and shoulders. Everyone said that they carry a lot of tension in their neck and shoulders, but I stuck to the brief and massaged their hands.

Here is some of the foodback:

Excellent and well worth coming. I felt that I was relaxing all over, not just my hands.

Lovely, I wish I could have this every day.

Amazing. I feel really relaxed.

Fabulous hand massage. Really relaxing and just what I needed. I feel able to tackle a large workload with a clearer mind.

Patient, helpful, reassuring.

Really nice to have some time away from my desk for something relaxing.